Whether you're looking to maximize product visibility, optimize floor space, or enhance your store's aesthetic appeal, Wanzl has a solution. The Wire Tech 100 provides a robust yet elegant solution for stores that require high load capacities without sacrificing design. The 4-Way Merchandiser is geared towards those looking to effectively capture impulse sales, even when floor space is at a premium. And if you operate in a sector that demands specialty storage—like beverage retail—the Beer Cave Cooler Shelving offers a durable and adaptable option.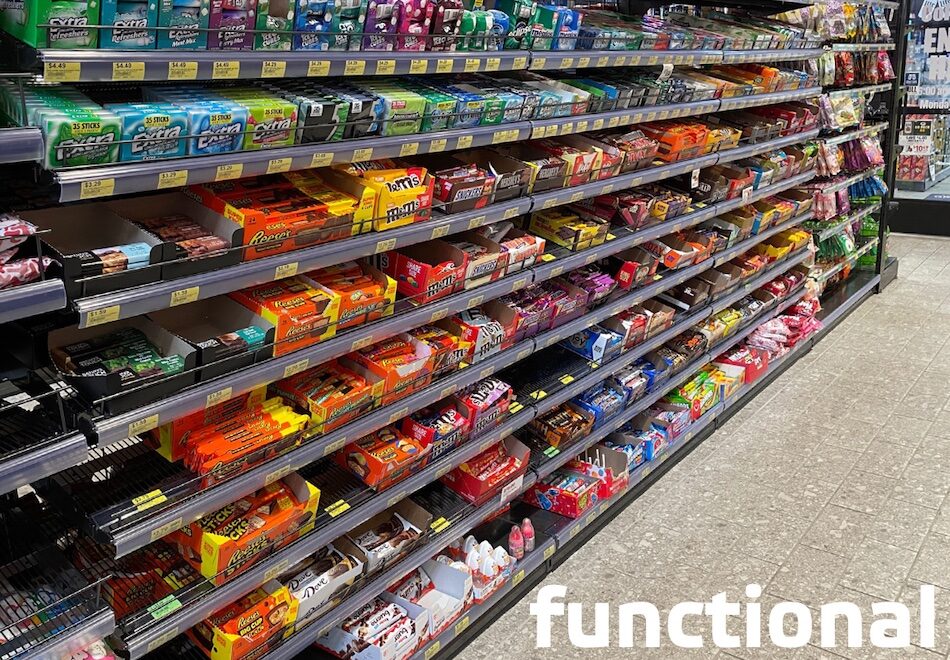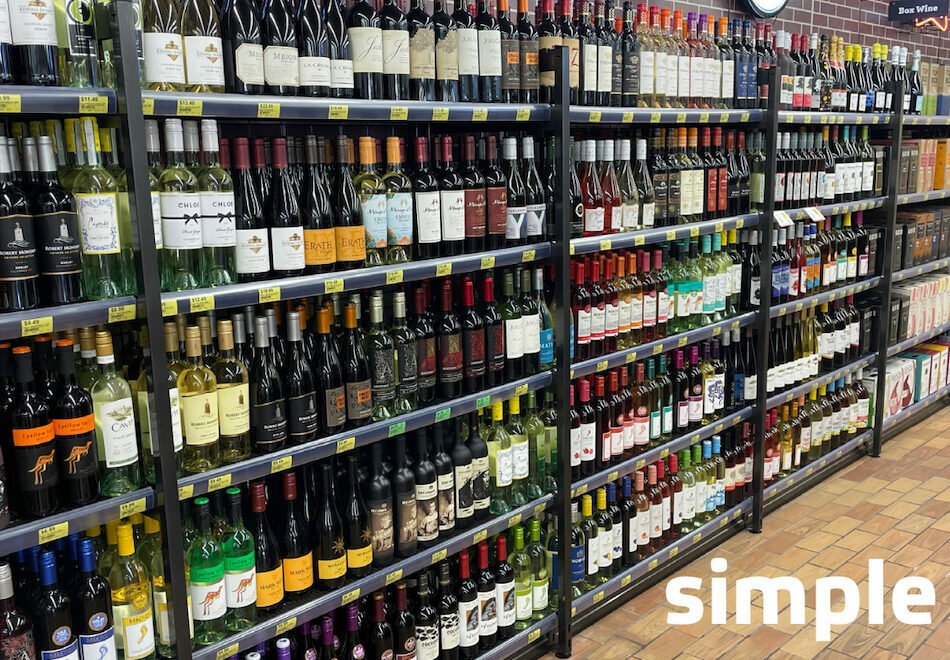 In today's competitive retail environment, Wanzl's Wire Tech 100 shelving system stands as a game-changer. This system seamlessly blends elegance with utility, enhancing both aesthetics and product visibility.
The tool-free, cost-effective assembly can be managed by a single unskilled worker, offering unbeatable convenience for small grocery and convenience stores.
Thanks to its robust design and innovative "click" connection, Wire Tech 100 not only boasts a high load capacity but also enables effortless adjustments for a constantly fresh merchandising experience.
Coupled with a competitive price-performance ratio, this sturdy, flexible, and efficient system puts the focus squarely on what matters most: your products. Elevate your retail space and your revenue with Wire Tech 100.
Meet your next competitive edge: Wanzl's 4-way merchandiser is designed to boost impulse sales and maximize merchandising opportunities even in the most limited retail spaces.
This multi-functional unit can be tailored to your specific needs, capable of being merchandised with shelves, peg hooks, or a combination of both on each back panel. Thanks to its flexible design, shelves can be configured either flat or slanted, providing you with gravity-fed merchandising options that elevate the customer experience.
The center column comes with a smart internal storage solution for hooks, label holders, and scan tags, offering you seamless organization as well as a clutter-free merchandising area. Designed in stylish Metallic Anthracite, this robust fixture not only complements your store's aesthetic but is built for the long haul.
What sets this unit apart is its locking caster system, ensuring easy mobility for store installation, maintenance, and reconfiguration—all conveniently concealed by a solid bottom deck. With a footprint of 38.5"L x 38.5"W x 52.65"H and shipping KD (one pallet per unit), this fixture simplifies assembly and maximizes freight efficiency.
Choose this sturdy, flexible, and innovative solution to revitalize your retail space and realize sales opportunities you never thought possible.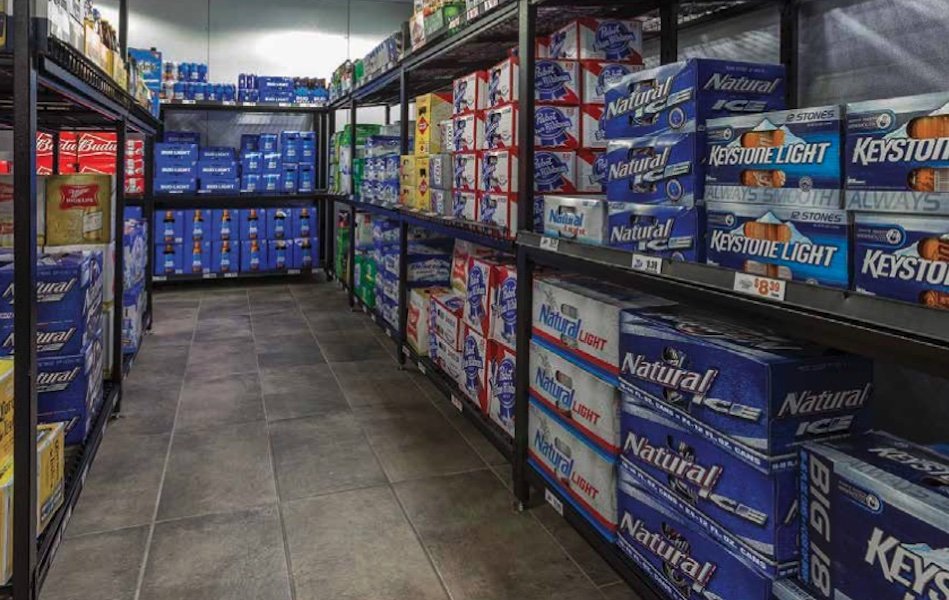 Beer Cave Cooler Shelving
Unlocking a seamlessly merchandised beer cave for your retail space is effortlessly within reach, thanks to the top-of-the-line Wanzl shelving solutions. The ingenuity of the sloped design not only enhances ease of access for customers but also optimizes your display aesthetics.
These shelves can handle an impressive 900 lb. load capacity per shelf and can be installed either sloped for a gravity feed experience or laid flat. This adaptability means you won't need to invest in different shelf types for different needs.
Tool-free installation adjustable in 2-inch increments ensures that setting up or reconfiguring your retail space is hassle-free. The durability of the shelves is further fortified by a black powder coat, making them resistant to corrosion, chemicals, and chipping.